Call 2 – CLOSED
Thematic projects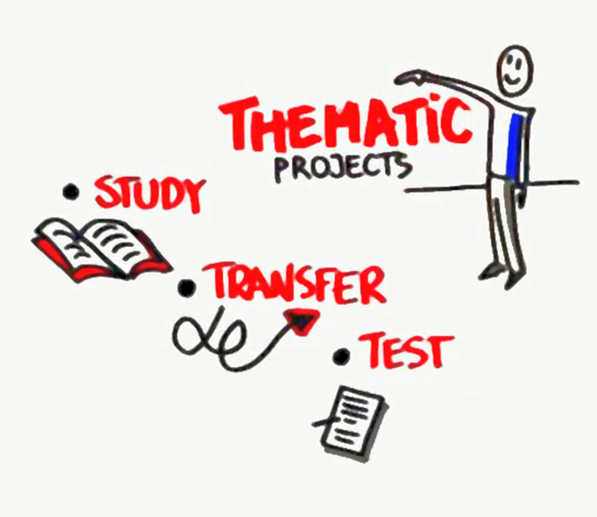 The second call for proposals is open from 27th June 2022 to 27th October 2022 at 13:00 (Brussels time). The call is targeted to thematic projects focused on the "Smarter and Greener Mediterranean" Programme priorities and their related specific objectives:
1. Smarter Mediterranean:
• 1.1 "Developing and enhancing research and innovation capacities and the uptake of advanced technologies".
2. Greener Mediterranean:
• 2.6 "Promoting the transition to a circular and resource-efficient economy",
• 2.4 "Promoting climate change adaptation and disaster risk prevention, resilience, taking into account eco-system-based approaches",
• 2.7 "Enhancing protection and conservation of nature, biodiversity and green infrastructure including in urban areas and reducing all forms of pollution".
The call adresses:
3 types of projects: study, test and transfer projects. You can find a definition of the project types here.
All the thematic missions tackled by the Programme. For this reason, the candidates must choose one mission to focus their project on. There is one term of reference per mission.
We highly recommend you to read the Cooperation Programme and the Programme Manual in the Documents & Tools section to learn more about the Programme's priorities and missions.
Deadline to submit your application: 27th October 2022 at 13:00 (Brussels time).
INFORMATION SESSION AND EVENTS
If you have any question, please check our FAQ. If you do not find the answer to your question, please use the FAQ form to send us your question.
NB: Please note that as of 21 October 12:00 (Paris time), the JS will only answer technical questions related to the application submission.
All applications must be sent online via Jems, the monitoring system developed by Interact. It is available for all applicants and partners at: https://jems.interreg-euro-med.eu/.
You can find the user manual here under in the "Document" section of this page.
LIVE STREAM OF THE INFORMATION SESSION ON THE 2ND CALL FOR PROPOSALS