Interreg Euro-MED Kick-off event
2nd December 2021 – Lisbon
Venue:
Altice Arena Parque das Nações (Sala Tejo)
Rossio dos Olivais
Lisbon (Portugal)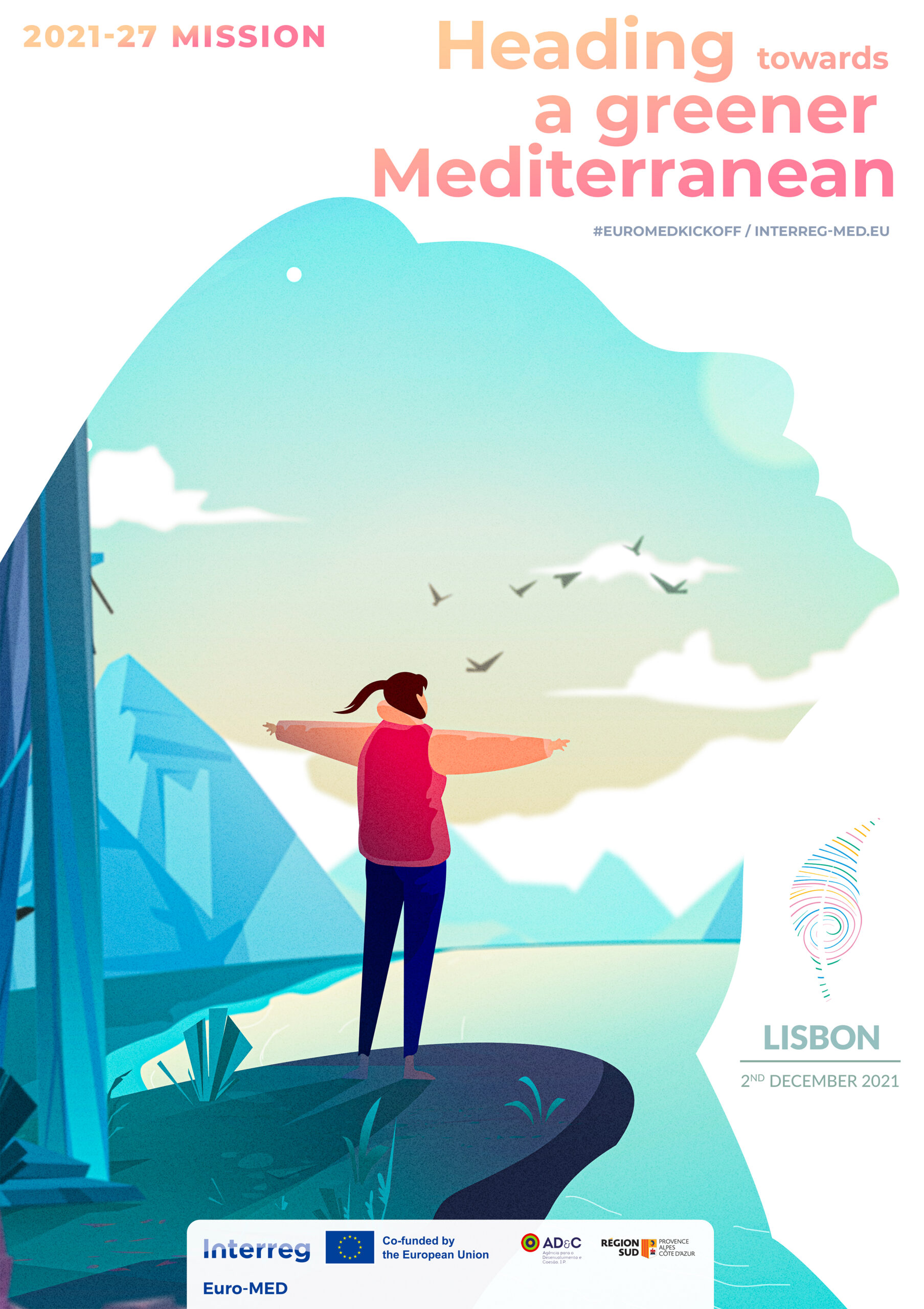 Registrations are now closed. Didn't have time to register? Don't worry, the link for the video streaming of the event will be available on the website https://www.interreg-med.eu and on this page.

Please note that due to the COVID-19 restrictions, only 300 persons will be accepted onsite. In case you wish to attend the event in Lisbon, we strongly advise you to check the regulations linked to business travels from your country to Portugal.
Following the evolution of the sanitary situation, an antigenic test less than 48 hours old will be requested from all participants, at the entrance of the venue.
Privacy note
Please note that the personal information collected within this event is intended only for the express purpose of organising and managing the event and to prove your presence using the list of signatures (for onsite participants).
The Interreg Euro-MED Programme is committed to respecting and protecting the privacy of personal data collected, strictly in accordance with the French Law n° 78-17 of 6 January 1978 amended relating to data processing, files and freedoms and the GDPR Regulation (EC) No 2016/679 of 27 April 2016.